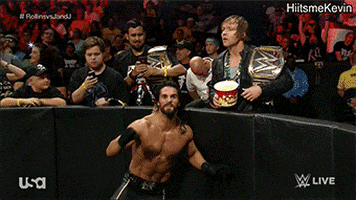 Tonight begins the first "shot" if you will in the WNW.
NXT will be airing tonight, several weeks ahead of AEW. AEW will premier on October 2nd.
===
NXT
===
It will be interesting to see how their weekly show evolves. It isn't just a matter of switching to two hours...they have to deal with commercial breaks, trying to keep the same smark crowd entertained each week, working with "developmental talent", doing less squash matches, etc. It will also be interesting to find out how their ratings do before AEW then week-to-week.
I imagine AEW (in its infancy) will just be looking to do their own thing a create TK's vision. NXT/WWE has a history of being far more reactionary so they might change things earlier on based on how AEW is performing. Having more "freedom" might also allow for AEW to take petty shots at NXT/WWE that wouldn't fly under the watch of HHH or Vince.